2nd May 2022
Delétraz claims impressive IMSA win at Laguna Seca
Lining-up at the legendary Laguna Seca racetrack for round 3 of the IMSA Championship, Louis Delétraz claimed his second win in as many weekends. After cruising to victory in the opening round of the European Le Mans Series, the 24-year-old Swissman rejoined his American squad, Tower Motorsport, partnering Canadian John Farano in the LMP2 class of the American sportscar championship. Despite seeing the up-and-down California venue for the first time, Louis quickly delivered, raising the bar for the whole field and posting the fastest lap in Practice 1.
Farano qualified the car, drove a consistent opening stint of the race and handed control to Louis, who did not disappoint. After making quick work of a car that had jumped in front due to strategy, he powered away in the lead with his #15 Oreca 07, setting record lap times (comparable to those of the manufacturer cars running in the leading DPi class) and crossing the finish line with a comfortable advantage.
After the bittersweet podium in the Daytona opener, where fuel concerns cost him victory in the 24-hour race, and an incident hindering Tower Motorsport at Sebring, the win at Laguna Seca also provided a massive boost for the team in terms of the championship standings. For Louis, it is now time to get back to the World Endurance Championship stage, as he will line-up for the 6 Hours of Spa-Francorchamps in just a few days.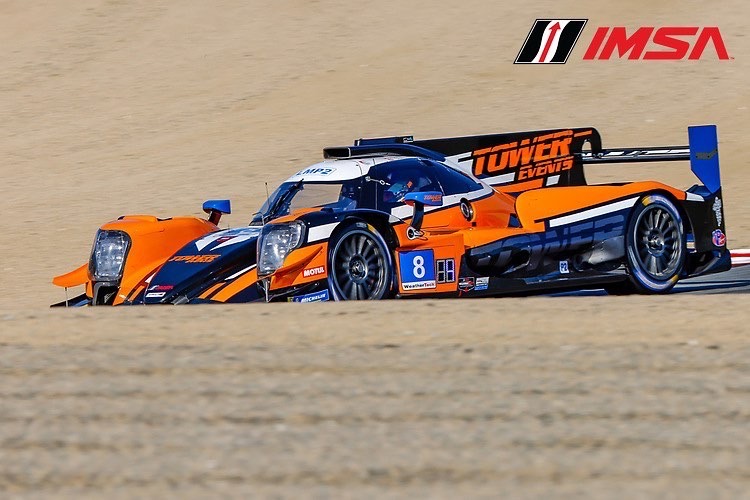 Louis Delétraz: "It's amazing to have my first American win, and Laguna Seca is a mythical track as well. I've been driving it on simulators and video games since I was five years old. To be here now in my first year in IMSA and win the race it's incredible. I'm super happy and thankful for the teamwork and my team-mate John Farano. This result also puts us back in a good position for the championship after the hard Sebring round. I look forward to many more. I won two weeks ago in ELMS, now in IMSA, and next week is WEC time. I hope I will carry on that successful run and do it all again."