17th May 2022
Louis Delétraz claims second consecutive ELMS win at Imola
Swiss racer increases championship lead despite eventful day in Italy
Louis Delétraz secured his second consecutive European Le Mans Series today, and the third win in the last four races of his busy 2022 worldwide campaign.
The 24-year-old Swissman started impressing right from his first laps in the car in testing on Thursday, mastering the tough Italian venue. Going in for qualifying, he continued to show a highly-competitive pace, battling for pole and eventually securing a very favourable starting position in P3.
Sunday's 4-hour event proved extremely eventful for the PREMA team. After leading the initial stages with its starting driver, the Italian squad was assessed two drive-through penalties for on-track violations that pushed the #9 car to the bottom of the top-10.
A further 10-second penalty for a pit-lane infringement by the team made the final stages even more challenging for Louis, who jumped in for the closing part of the race as scheduled.
Delivering a superior pace and managing traffic and contenders to perfection, Delétraz put the team back in position for a podium finish, moving up to P3 as he approached his final stint.
However, lady luck came back to the team's side with a timely Full Course Yellow. While the main contenders had to pit in green-flag conditions, Louis completed his final stop under FCY to emerge from the pit-lane in the lead.  Once given the chance to bounce back to the top, he powered ahead and never looked back, handing the team its second win in as many ELMS events together with teammates Lorenzo Colombo and Ferdinand Habsburg.
The next stop for Delétraz, who now leads the European series with an increased margin, will be the 2022 24 Hours of Le Mans, the 90th edition of the legendary twice around the clock French race.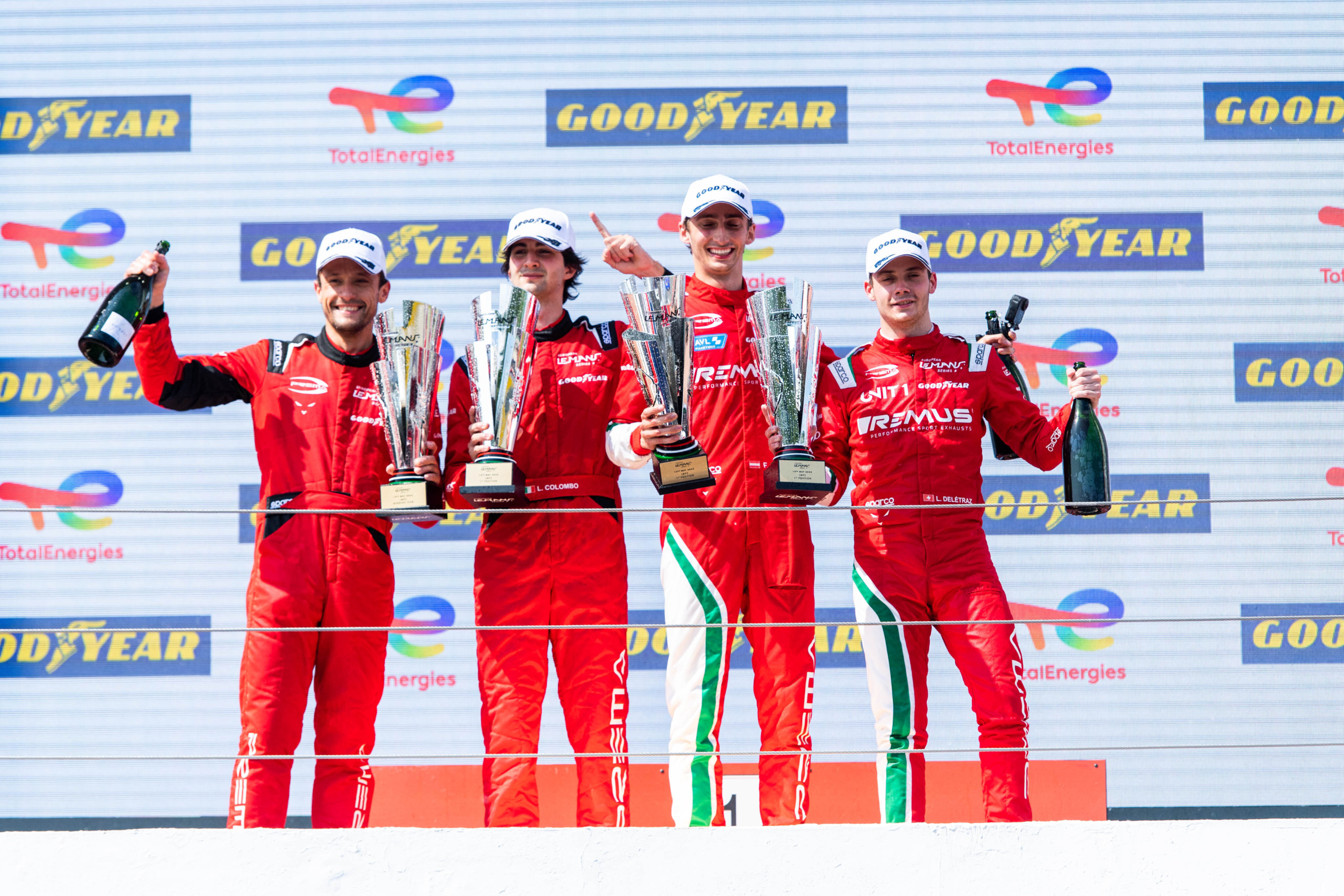 Louis Delétraz: "I still cannot believe we won, as it was quite a crazy race. We had two drive-throughs plus a 10-second penalty for a pit-stop issue. However, we had a fantastic car, really fast and reliable, we could make a difference with. It's never easy when you have to finish the race, and you get the car in the position it was. The last race it, was in the lead. This time, I had to catch up. I was closing the gap with the leaders, but it was still quite considerable. For sure, the lucky timing of the full course yellow helped us today, but it was really the pace and fuel saving strategy that enabled us to take the win. I want to say thank you to all the team that has been working so hard in the last few weeks. It's great to have a second win in a row in ELMS, and now I look forward to Le Mans!"