11th July 2022
Delétraz settles for P6 in Monza 6-hour FIA WEC Race
A sixth place was all Prema ORLEN Team could extract from the World Endurance Championship weekend at Monza. Driving for the Italian squad, Louis Delétraz delivered another outstanding run, but race disruptions and a late penalty impacted the final result.
The 25-year-old Swiss racer was once again a top contender for the win. After teammate Robert Kubica qualified the car in P6, Delétraz was tasked with the start and did not disappoint. After staying cool and collected for the opening laps to avoid potential close calls, he put up a powerful recovery that quickly brought him to the lead. After that, he opened up a large gap to the closest competitor.
Unfortunately, like other times this year, safety-car and full course yellow situations came into the way. A heavy crash on track meant that the advantage was now wiped away and as Lorenzo Colombo took the #9 Oreca LMP2 car over, further neutralisations cost him and the team valuable ground.
Kubica was the next in the car and was tasked with the recovery but had contact with another car at the first chicane and was assessed a penalty. Delétraz went back to the car for the final part of the race, but being so far back, a safety car would be needed to make big gains, which eventually didn't happen.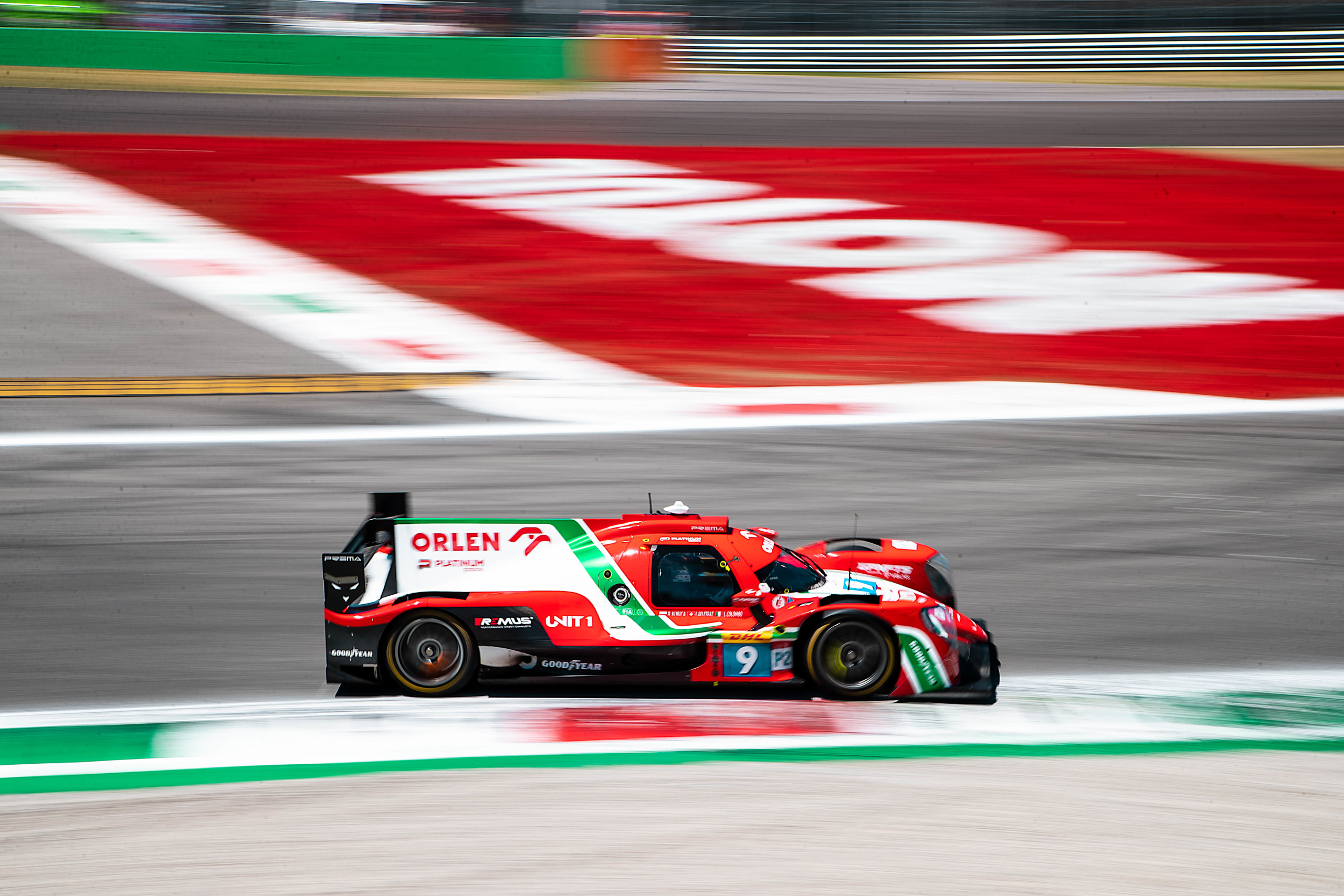 The team thus had to be content with P6, enough to keep the third place in the championship, albeit now on a tie with another team.  Coming from a busy period between WEC and Le Mans, the ELMS and IMSA, Louis will have a small break and will be back into action for the IMSA series at Road America.
Louis Delétraz: "I took an easy start, and then I went slowly through the field. I took the lead and opened up a bit of a gap before giving the car to my teammates. Everyone did a great job, but we got very unlucky with the safety car. It's all part of racing, and I think we still performed really well. Today was just not our day. The next round of WEC will be in Japan, it will be my first time there, and I look forward to discovering the Fuji track."