26th September 2022
Delétraz takes podium finish, increases ELMS lead at Spa-Francorchamps
Louis Delétraz put up a stellar charge today at Spa-Francorchamps as he and the PREMA team inched closer to the 2022 European Le Mans Series title at the legendary Belgian venue.
Lining up with a sizeable lead ahead of the penultimate round of the season, the Swissman was joined by teammates Juan Manuel Correa and Ferdinand Habsburg and worked hard in testing and practice to find the right set-up compromise despite constantly-changing weather conditions.
Delétraz put in valuable set-up work in practice, although a late rainfall resulted in contact for one of his teammates at the end of FP2. The team had to make considerable repairs before qualifying, and Louis maximised the potential available with P8.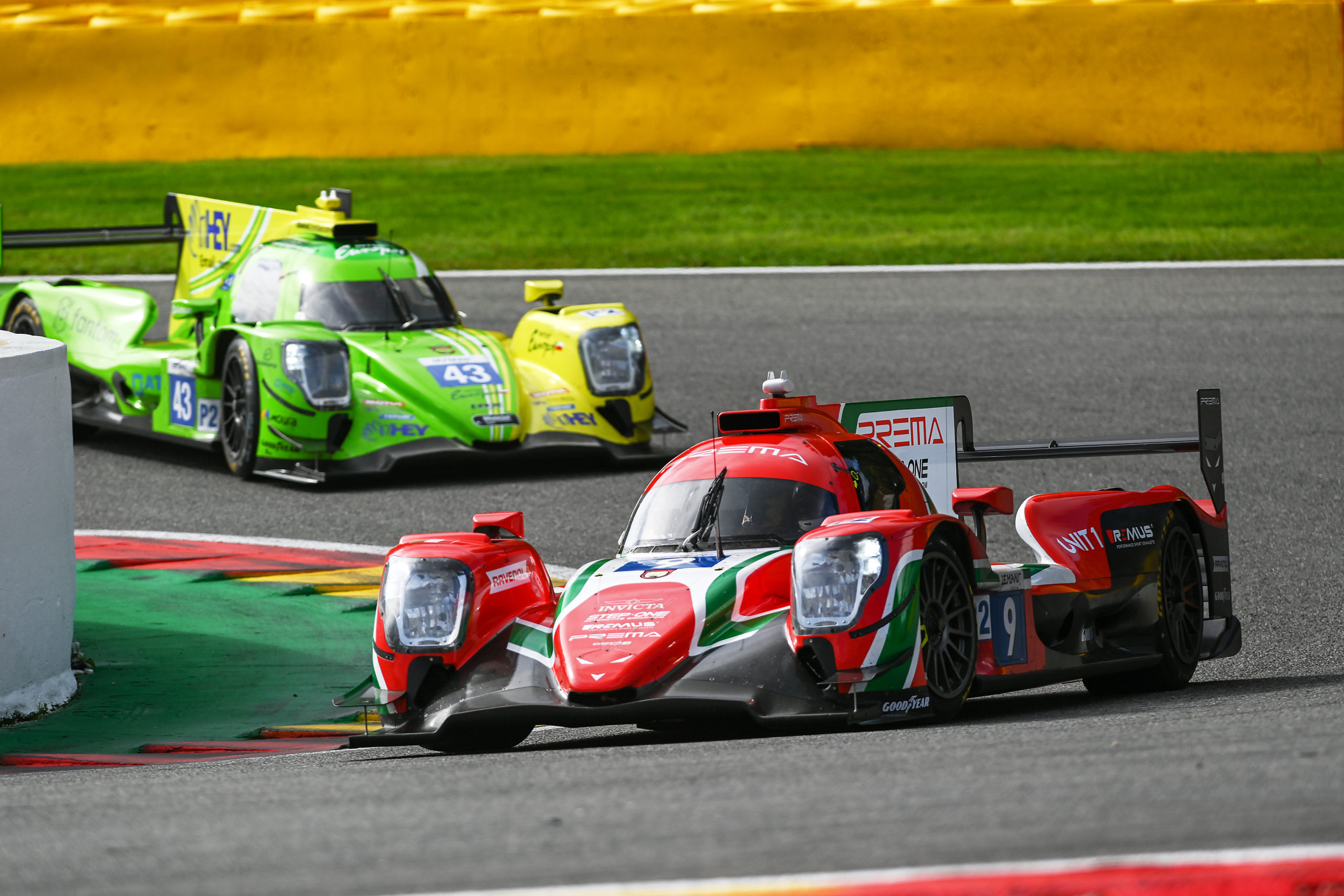 For the race, he was tasked with a long final stint and delivered a brilliant recovery, fast lap after fast lap, to catch the tails of the main title contenders. After the final pit-stop, he got up to P3, but the job was not done yet: the team needed to finish two positions ahead of their challengers to clinch the title. Once again, it was game on for Delétraz, who slashed the gap to P2 with stunning pace but eventually ran out of time, settling for third.
By securing his fourth podium finish in five races, he and PREMA are only two points away from title with one race left at Portimao. Before going for the ELMS crown in Portugal, Louis will take on the fight for the IMSA LMP2 title in the 2022 finale, the famed Petit Le Mans at Road Atlanta.
Louis Delétraz: "It has been a good race. We finished P3 and got a nice podium finish, plus some valuable points. It was not an easy one. It was damp with tricky conditions for Ferdi at the start, and after that JM did an amazing job, with no mistakes as we expected from him. I did my best in the end with the comeback and the last fight for second place, but we could not quite get it. We didn't close the championship, we are still missing two points, but I'm still really happy. The team did a great job, on to the next one!"