9th August 2022
Delétraz scores podium finish in eventful IMSA race at Road America
Louis Delétraz secured another podium finish at Road America in round six of the 2022 LMP2-class IMSA championship.
The Swissman got behind the wheel of the #8 Tower Motorsport car  in wet conditions after teammate John Farano took the start, and not only he put up a scintillating pace, cruising from P4 to the class lead by an impressive margin, but also held P2 overall as many LMP2 teams had made a timely switch to rain tires with impending rainfalls.
The following safety-car recompacted the classes, but Delétraz continued to lead with superior race pace and improving conditions. Unfortunately, as the race came to its final stages, he was forced to deal with fuel saving, while cars that had fewer fuel concerns made their way to the front.
Louis put his defensive skills to fruition, slicing his way through lapped traffic, but couldn't defend himself from the closest competitor, who eventually caught up and went by. What would have been a much-needed caution came out shortly afterward and neutralized the final stages of the race.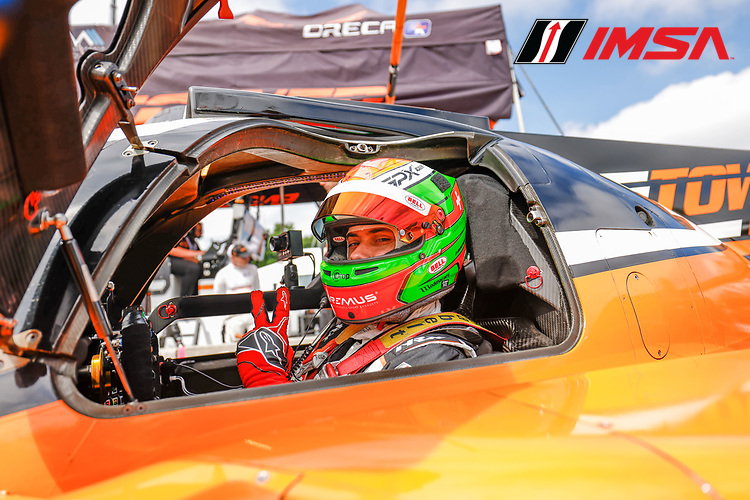 The second place at Road America is the fourth podium finish for the team this season in six events, including one win at Laguna Seca. The LMP2 class will be back for its 2022 finale with the Petit Le Mans at Road Atlanta.
Louis Delétraz: "The race went really well. I took the car in the rain and had a very good restart, went from P4 to P1. I even got past the DPi cars that were on slicks and moved to P2 overall. I led most of the race as the car felt great, and I had it under control until we had to save a lot of fuel in the end. At that point, I couldn't defend the lead as the other car had to save less and got past. However, it is all part of the game, and we made a good step for the driver and team championships. I want to thank Tower Motorsport for the amazing job!"